Discover the Best Extreme Winter Sports (and more)
Do not let the cold be an excuse to give up on exercise this winter. So put on your gloves, hat and scarf, and set off on an adventure! There are extreme sports and plenty of adrenaline to explore in this itinerary that All About Portugal has prepared for you.
If when you think of winter you see yourself testing your limits in extreme sports, snow sports or "adventure parks", this article is for you. We know that many people imagine the Christmas season in a different way: The cosiness of a lighted fireplace, a cup of hot chocolate and the sound of rain falling outside. However, All About Portugal challenges you to switch the warmth and comfort of your home for adrenaline filled experiences that will definitely mark your winter holidays. Whether with friends, family, or at a special retreat for two, you will find activities for all tastes and physical conditions, in contact with Nature. Do not let the cold discourage you, climb the most mountainous peaks of continental Portugal, and create unforgettable memories.
Ski down the mountain...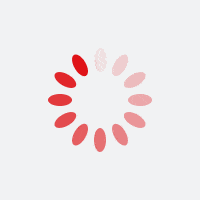 It is the only ski resort in Portugal, so this is the only place where you can make the most of snow sports. Located in Torre, the Serra da Estrela Ski Resort has a surface lift, chair lift and other mechanical means, besides several marked and natural slopes. This is the perfect destination for cross country skiing, but also for other exciting activities. For the bolder ones, we suggest a Snowboarding class or a Snowmobile tour. Even the little ones are not forgotten, with Sleigh rides and Donuts on a properly prepared track, where joy and fun are certainly at hand. Hiking fans can always enjoy the Autonomous Snowshoe Rides or venture through the many hiking trails scattered all over the Serra da Estrela Natural Park.

After hours of intense emotions, nothing like relaxing, regaining strength, and enjoying the company of your family or friends. For that, check our suggestions for rural tourism in Seia, Covilhã or Manteigas or pamper yourself with a spa session in the middle of Serra da Estrela. You can always choose another type of accommodation, but be sure to go on a gastronomic trip to the Serra da Estrela Cheese Fairs, if they are open, or to the many restaurants in the region.

If you would like to discover the surroundings of Serra da Estrela, there are a few more tips to explore the nearby villages, with this essential Road Trip.
Or pedal up the mountain...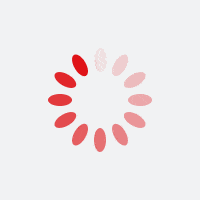 The Peneda-Gerês National Park is the only National Park in the country. The mountains of Gerês, Peneda, Amarela and Soajo are a treasure that deserves to be explored at any time of year, and the cold months are no exception. In addition to the numerous existing trails, waterfalls and geological phenomena, you can also find a wide range of extreme sports and activities that will awaken your most adventurous side, even in winter. There are group challenges, which foster team spirit, such as Paintball or Orienteering, but also individual sports. Enjoy this moment and create unique memories with family and friends.

If the weather allows, how about a Water Walk, which will give you access to lagoons out of sight? Or a Canoeing experience in Aguas Bravas, exploring down river? If you are a fan of motor sports, you can always go on a Jeep, Kart Cross or Quad Bike tour, or a mountain crossing on two wheels, with guided Mountain Biking tours.

For those wanting to explore Nature in a more relaxed atmosphere, we suggest horse or cart rides, ideal for an outing with family or friends. If the weather conditions are favourable, the white mantle of snow will make the mountain an idyllic setting and the various walking routes exist in real journeys to an enchanted world.

If you prefer staying at lower altitudes, you can find the Termas Park in the centre of Vila do Gerês, where you can practice Tree-climbing, Slide, or Archery.

If you are planning to extend your stay in the North, take advantage of our suggestions for local lodging or campsites. There are also some recommended restaurants in the area, to tuck in your stomach – and your soul – after a day filled with activities and challenges.
You can always venture closer to home...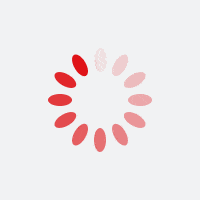 There are numerous adventure parks and extreme sports scattered from north to south of the country. There are many proposals to choose from, with activities ranging from Climbing and Slide, to Bungee Jumping or even Miniature Golf. You can choose from mountain activities such as hiking or expeditions, water activities such as Kayak or Sup Paddle walks, or the usual activities such asTree-climbing, Paintball or Hiking.

In the North, choose the Pena Aventura Park and its Fantasticable, or the Diverlanhoso Adventure Park,  combining a wide range of adventure and nature sporting activities with accommodation and restaurants.

Near Douro, visit the Natur Waterpark adventure park, which also includes a water park, lodging and camping services. Close to the capital you will find the Jamor Adventure Park, with about four hectares and more than half a hundred different activities.

Alentejo and Algarve are also on the list. In the mountains of Alentejo, in the middle of the Serra de São Mamede Natural Park, you can find the Marvão Adventure, with a diversified offer of activities in Nature. Further south, the Aventura Park chain has spaces in several locations, such as Albufeira, Lagos and Vila Real de Santo António.

Let yourself be stimulated by a peak of adrenaline and take advantage of All About Portugal's recommendations for a cold season full of unforgettable experiences. Will you settle for the couch, or dare to test your limits?