Wearing proper footwear is one of the top tips to know before "adventuring" along the Santiago Way. There are many Portuguese and foreigners who choose Portugal every year as a starting point for their pilgrimage to the famous Obradoiro square, Santiago de Compostela's "visiting room", where the main entrance to its majestic Cathedral is located. All About Portugal has gathered a set of useful information that you should consider when preparing for the pilgrimage, in order to help prevent some unpleasant surprises along the way.
Search for available hostels on your itinerary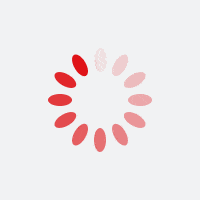 It is important to prepare yourself physically and mentally for the demanding pilgrimage. Therefore, you should practice taking walks in the weeks, or even months, beforehand and gradually increasing the duration and degree of difficulty. Ideally, you should start with short, flat walks and then increase the distance and the type of terrain, in order to adapt your body to the different scenarios you will find.

You can also exercise to tone and give elasticity to the muscles, especially in the legs, back and neck. A useful tip is to do warm-up exercises and muscle stretching along the route. The start of the walk should be smooth and gradual, and only when the body is warm should you increase the intensity. It is essential that you feel comfortable walking and that the step is also adapted to the floor.

The most appropriate footwear to use are trekking or mountain boots, used and preferably already adapted to the foot. However, and depending on weather conditions, you can use other types of shoes, as long as they are comfortable and suitable for walking. The use of suitable socks should also be a priority, preferably cotton and seamless. It is also convenient to take flip-flops or sandals for periods of rest and applying Vaseline daily on the feet before starting the walk helps to prevent the appearance of undesirable blisters.

It is essential to measure the effort and each person to follow at their own pace, especially if the pilgrimage is long and lasts many days. It is even advisable to plan the Camino de Santiago in stages, so that they adapt to your physical abilities and that you can be flexible. The stages should vary between 25 and 30 kilometers per day. Check out the available hostels that you will find on your itinerary, such as the Albergue de Peregrinos de São Pedro de Rubiães, in Paredes de Coura.
As important as physical preparation is mental well-being.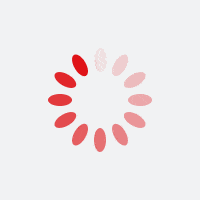 To know what to put in your backpack, another inseparable "company" on the Camino, is another important condition. Try to take only what is essential, so that the weight does not exceed 10 kilos. The backpack must adapt to the contour of the back, so that the body posture is correct. In addition to a few clothes, don't forget your sleeping bag, documents, mobile phone, charger and credit cards, as it is not advisable to carry a lot of cash. If you can, before setting off on the Camino de Santiago, try taking a few walks with your backpack on your back to get used to it.

Among the list of useful information is the use of high sun protection cream and moisturizing cream, as well as a small first aid kit specially to take care of your feet. Among the list of essential precautions and what to know to properly prepare for the pilgrimage is what to eat. It should be light and rich in carbohydrates such as pasta, cereals or dried fruit. You should choose foods that provide energy without overloading the stomach, so walking isn't difficult. Vital is also good hydration, you should drink water before, during and after the walk, in order to make up at least two liters a day, which should be ingested in a balanced way. You shouldn't wait to be thirsty to drink, and you shouldn't travel distances greater than 15 kilometers without drinking water.

The Camino de Santiago should not be done at night. You shouldn't walk before dawn or after sunset, also because the itinerary is identified to be done in natural light. Rest breaks should not be too long, but they are important. Not only to rest the body, but also to be able to enjoy the landscape or the historical and cultural heritage that are a "balm" for the mind.

Traditionally, the area of Galicia, where Santiago Compostela is located, is humid and tends to have temperatures that vary between 25 and 30 degrees, in the hottest months of July and August, and zero and five degrees in some mountainous areas and inland. It is also useful to observe the weather forecast of the places you will be crossing, in order to take clothes adapted to the foreseeable conditions that you will face. You should also take a guide to the Camino de Santiago, either in digital or paper format. If you need urgent help, call 112. It's free and available 24 hours a day, every day.

The Sé do Porto is the starting point for the Portuguese Central Way, the most traveled way to Santiago de Compostela in Portugal, only surpassed by the French route. Other routes that start in Portugal are the Caminho Português da Costa or the Camino de Torres, which crosses the Portuguese inland. Entry into Spain is normally via the border town of Valença.