Created many years ago, traditional Portuguese games continue to be widely played by all generations and a great way of entertainment. These manifestations of popular culture are a great way to preserve traditions, sometimes ancestral, and are also a fun suggestion for those looking to divert children from TV, tablets or smartphones. They are also, in general, cheap and, in some cases, free. Tradition, in Portugal, to this type of entertainment is wide and there are regions where they continue to gather many fans. The Associação de Jogos Tradicionais da Guarda is a good example of a dynamic entity in the dissemination of this type of activities which is "transversal to Portugal and the world", states its president to All About Portugal.
The "malha" is one of the most played in the country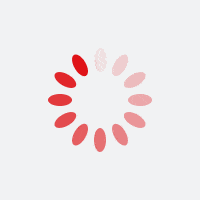 Elsa Fernandes maintains that traditional games are played for "amusement, competitive, educational, sporting or cultural social purposes, as long as there is human presence". She emphasizes that these activities take into account conditions such as "geography, customs, agricultural practices or availability of materials", hence, sometimes, the same games can assume "different names" and "rules adapted" to the reality of the regions that are played in.

All over the country, but more regularly in some inland districts, there are entities, such as municipalities or recreational and cultural associations, which continue to promote meetings, tournaments or parties dedicated to traditional games. The "malha" game (similar to quoits), also known as "fito" or "chinquilho", depending on the areas, is one of the most played in the country, bringing together friends or family and making them to spend a good time on weekends or after work. To play it, you need a clay area and two teams of at least two players each. The goal is to hit the target (usually wooden) with the "malha", or get as close as possible.

In the district of Évora, for example, Festa da Malha (a festival) is held annually and brings together different generations around this ancestral activity that requires expertise and concentration. Also in Alentejo, the Associação de Jogos Tradicionais do Distrito de Portalegre continues to promote regular "malha" tournaments in several municipalities.

A highly appreciated challenge and conducive to working on team spirit and mutual assistance is the rope traction game, still in vogue in many areas, from Trás-os-Montes to Aguiar da Beira or Guarda. All you need is a long sisal rope, an object to mark the middle, such as a handkerchief, and a lot of strength and energy from the players from both teams, which should preferably be made up of people of similar physical build and ages. The group that manages to drag the opponents until they cross the line that delimits the middle of the rope, where the scarf was initially placed, wins. The team whose members fall or let go of the rope also loses.
Top "experts" are proud of their skills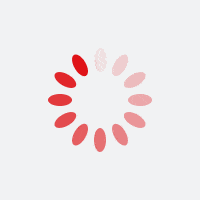 The sack race is another of the games with great tradition in Portugal and that continue to provide lots of laughs and moments of pure fun across the country. All you need is burlap bags, several players and a space, preferably outdoors. Physical dexterity and a spirit of competition are also advised. The first one to cross the finish line is the winner. It can be played with the participants placed side by side or in the "relay" type, with the players divided into teams. They take place in traditional games meetings, family gatherings, among friends or in a school context.

Suitable for children and young people, and generally enjoyed by people of different ages, is the top game. "Experts" pride themselves on spinning their tops for as long as possible, while "pushing" their opponents out of the previously defined circle. There are even those who pick up the top while it is moving and spin it in their hand, which is not advisable for the little ones. It doesn't need much space and the top – usually made of wood, with a metal tip or stinger – is cheap and you can even play it alone, although it's not that much fun.

The top and bag races are two of the games that are also played in Bragança, where the local municipality usually organizes, with the support of the Associação de Jogos Populares do Distrito de Bragança, the Meeting of Traditional Games of the Municipality. "Raiola" is also a game of great traditions in rural contexts and that continues to encourage the "passage of testimony" between the oldest and the youngest, not forgetting the best "tactics" for, from the launch area, throw the coins as close as possible to the "lane", a previously demarcated line. There is a tradition of "raiola" in many locations in the Northeast, as in Freixo de Espada à Cinta, or in the Guarda area. It can be played individually or in teams, being a great hobby and pretext for socializing with friends.
It takes dexterity and balance to walk on stilts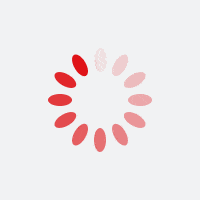 Stilts are another of the games that the Associação de Jogos Tradicionais da Guarda usually takes to the initiatives it promotes or to popular parties organized by various entities, in which it collaborates in their realization. The younger ones are fascinated to see those who climb the stilts gain an almost "giant" height, while they handle them with great dexterity and balance, trying to "walk" faster than their opponents, in order to cut the line. of the goal first. The story goes that stilts were invented to help cross streams without people getting wet. Depending on the confidence, dexterity and adventurous spirit of each one, there are stilts of different sizes, which leave the "players" at different distances from the ground.

Hitting a clay pitcher suspended in the air with a stick, while blindfolded, is the objective of the "cantarinha" game, another symbol of popular culture in different regions, such as Guarda, Aguiar da Beira or Alfândega da Fé. The pitchers can be "filled" with water, flour or dust that often fall on the players. With similar rules, in Bragança it takes on the suggestive name of "Paulada ao Cântaro" (in translation: thwack to the clay pitcher). To ensure more laughter, players twirl before "attacking" the pitchers.

In turn, the hopscotch game continues to be widely practiced all over the country. Whether in schoolyards, day care centers, playgrounds where, sometimes, squares have numbers already marked on the floor, or anywhere it is possible to make the markings by hand - with the help of a stick, if necessary, on dust, sand or chalk, if it's cement or tar. It's great for training balance and motor coordination, since the route, normally with nine squares, has to be done jumping on one leg.

Although they have already been more in vogue, traditional games continue, even so, to live up to the tradition in Portugal and constitute a playful way of entertaining different generations around activities that do not require technology. Accept the All About Portugal challenge and spend a pleasant day with friends or family.