Are you looking for interesting places to practice outdoor sports in Lisbon? Despite being a big city, the Portuguese capital city has a great offer of green spaces where you can go jogging or exercising. The largest city in the country receives millions of tourists every year, seduced by its gastronomy, monuments, museums or historic districts. All About Portugal introduces you to some of the best places to run in Lisbon, so you can stay in shape even if you're on vacation. If you prefer to hit the ball with friends, don't be disappointed, as there are also suggestions on where to play football in Lisbon and surroundings.
Go through the city's "lung"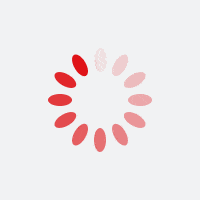 It is almost a must that the tour of the best places to practice sport in Lisbon starts at the Serra de Monsanto, considered the heart of the city. The green area is very wide and there are options for different tastes, from circular routes to more demanding trails. No wonder this is one of the most sought after spots to run in Lisbon, surrounded by nature. Parque Eduardo VII is another excellent green area in the capital, located in its central area, at the top of the busy Avenida da Liberdade. It is one of the largest parks in the city and, before or after running there, you can enjoy a beautiful view over the Tagus River and the city itself.
Another very pleasant area to run in Lisbon while enjoying a beautiful view of the River is Parque das Nações and, more specifically, its Passeio Ribeirinho, known as "The Path of the Coast", during Expo 98. The promenade is exclusively pedestrian and has several trees along the route, perfect for resting in hot weather. In this eastern part of the city there is much to discover, such as the Oceanário, the Pavilhão do Conhecimento or the Torre Vasco da Gama. Nearby, in the Olivais area, the Parque Urbano do Vale do Silêncio is another very peaceful green area, perfect for a good run.
Enjoy the lawns of Quinta das Conchas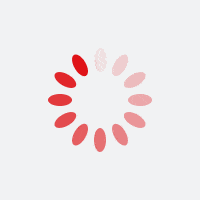 The popular Belém area is also very sought for practicing sports in Lisbon, as it also has a beautiful setting alongside the Tagus River. If you are pleased with what you see and want to return at a slower pace, there is much to visit and enjoy, starting with two icons of the Portuguese Discoveries, the Jerónimos Monastery and the Belém Tower, both classified as World Heritage by UNESCO. Other sights in this area are the Padrão dos Descobrimentos, the Belém Cultural Center and the MAAT - Museum of Art, Architecture and Technology. If you want to replace some calories, you must taste the famous Pastéis de Belém.
With large lawns and many trees, Parque da Quintas das Conchas e dos Lilases is another suitable place to practice sports in Lisbon. The park has three areas with different characteristics: Quinta dos Lilases, Mata and the Central Nave of Quinta das Conchas, which has lawns suitable for football games with friends and fun picnics. The garden of Alameda Dom Afonso Henriques, which crosses the busy Avenida Almirante Reis, is another very large and pleasant green space where you can run around Lisbon and, if you want to do some additional exercise, you can use some of the fitness equipment available. You've certainly heard of the Rock in Rio festival, which every two years attracts thousands of people to Lisbon. It takes place in Parque da Bela Vista and this venue is yet another beautiful open-air track where you can run freely in the Portuguese capital city. It is located in one of the highest areas of the city and offers a beautiful view, as its name (in Portuguese) implies.
Score goals at Estadio Universitário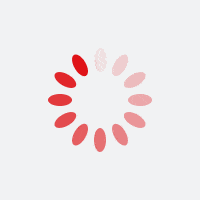 If you're more into running with the ball at your feet,we will show you several places where you can play football in Lisbon and surroundings. One of the options is the Estádio Universitário de Lisboa, which has the Estádio de Honra with a field in natural grass and six football fields in synthetic grass, artificial lighting and official measures. They can be rented every day of the week at different times. Another option is the Parque de Jogos 1.º de Maio of the INATEL Foundation. It has two synthetic outdoor soccer fields that can be rented until 11 pm. Located in Parque Florestal de Monsanto, Club Internacional de Foot-Ball is another suggestion for those who want to play football in Lisbon with friends. There is a football field of 11, which can be "split" into two fields of eight, and even a football field of six. There are support changing rooms, a bar and a lounge. The fields also have artificial lighting and members have discounts on the amounts applied.
In the neighboring municipality of Oeiras, the Parque Urbano do Centro Desportivo do Jamor, which is close to the historic Estádio do Jamor, which usually hosts the final of the Portuguese Football Cup, there are three fields that you can rent to play with friends. There are two soccer fields in natural grass and another in synthetic grass, with artificial lighting. Opening times range from 8 am to 10 pm and may change depending on the time of year. You can also use this very wide and pleasant area to run around. Also in the municipality of Oeiras, but in Carnaxide, Footlab is another possibility to have fun with a soccer ball. This innovative football "laboratory" is considered to be the world's first football sports evaluation site open to the public and offers several game possibilities. From 5-a-side football to street soccer or footvolley, it has challenges and technologies that will excite you.