Of intense flavour, aroma and colour, Port Wine is always a good choice, whatever the occasion, or meal. There are options for all tastes, and it is the ideal complement to any dish or dessert. It is necessary, however, to know how to pair food and Port Wine to enjoy it as it is: perfect! Balancing aromas and flavours by choosing the type of wine according to the characteristics of food (or vice versa), can be an art. But that doesn't mean it's only accessible to a few, quite the contrary. There are several factors to consider when it comes to marrying tastes and textures: whether it is meat or fish, whether it is sweet or salty, whether we should opt for white or red. If (still) you are not an expert in Enogastronomy, All About Portugal leaves you some tips on how to pair the various types of Port Wine with your recipes.
Ribeira do Porto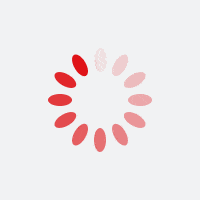 The ritual of the meal begins even before you even reach the table. And nothing like a Port Wine to sharpen your appetite and entertain a good conversation. Opt for a very fresh White Port, accompanied by dried fruits such as almonds or pine nuts, olives, cured cheeses or smoked salmon. At the end of a summer afternoon, savour a refreshing Port Tonic. If you prefer something "hotter", opt for a Tawny, a Ruby or a delicate LBV (Late Bottled Vintage), which will combine harmoniously with intensely flavoured cheeses.

At the table, Port Wine is always the biggest star of any lunch or dinner. You can use it as the secret ingredient that will add that special touch to your dish to make it unforgettable. Be creative and dare to mix the intense and exotic taste of a good Port with a nice sauce of roasted meats or game. It's a sure delight for the senses!
International Douro Natural Park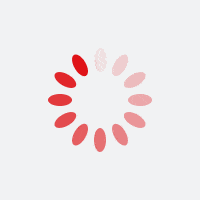 If you want to be bolder, swap the usual cup for the glass and make your Port Wine a true co-protagonist of your feast. Choose, for example, the Colheita – aged for a few years in wooden pipes, so it deserves all the leading roles. Its sweet and fruity aroma, punctuated by the aroma of spices, pairs well with red meats and creamy and bittersweet sauces. Tip: it is said that the drink should be sweeter than food. Also, LBV wines are always a great choice at the table. Serve them at room temperature and... bon appetit!

As or more important than the main meal is, of course, dessert! And here too Port Wine can (and will) make a difference. The combinations are easy and accurate: any cake, pudding or ice cream based on chocolate, dried fruits or red fruits will pair well with a good Port Wine.
Pier of Gaia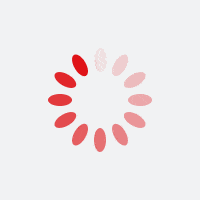 There are, in these dances of aromas and flavours, authentic dream weddings that will leave you wanting more. Try, for example, accompanying an almond pie, an apple crumble, or a simple French toast with a Tawny. A cup of Ruby, however, with its aroma of red fruits, pairs harmoniously with chocolate desserts with high cocoa content. Bitter and sweet: a perfect combination!

To finish the meal, whether to season a good conversation or while relaxing after breakfast, an aged Tawny is always good company. LBV is also a good digestive: fruity, more accessible, and long-lasting – it does not lose quality once opened.

As one of our last selections, we leave you with the most prestigious of the wines produced in the Douro Demarcated Region: Vintage Port Wine. Produced from the best grapes and only in years of exceptional harvests, Vintage is a full-bodied and elegant wine, complex and full of personality... made for the greatest of moments.

It has on the label the year of harvest and is the only Port with the potential to age long years – even decades – in a closed bottle. If you can, save it for that special moment, without forgetting the basic rules: in a horizontal position, in a dark place, at a temperature not exceeding 15 °C. When such moment comes (or if you don't want to wait any longer), decant it slowly and pair it with blue cheeses, nuts, or dried fruits such as figs, dates, and apricots. Some people consider it the best wine in the world. Try it and maybe you'll come to agree.